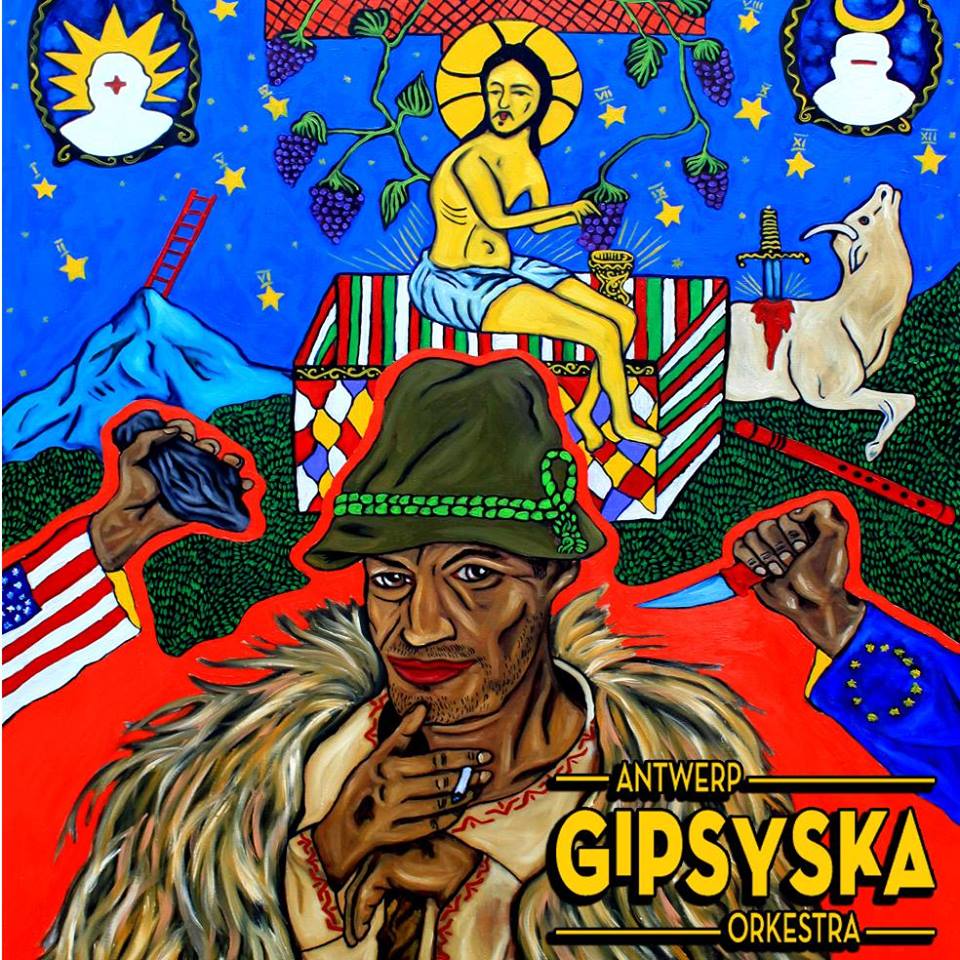 Antwerp has, with its rich history and international port, always been a melting pot of cultures, a place
where people from all over the world meet and exchange ideas. Black Panther, the new album of
Antwerp Gypsy-Ska Orkestra wants to reflect that – and sums it up perfectly.
Once again, the boys do what they do best: produce an amazing and irresistible blend of gypsy soul,
roots reggae, Balkan beats and ska.
The band will be celebrating its 15th anniversary in 2018 and includes members of Black Flower, Lady
Linn, Rumbaristas, Orchestre International du Vetex, Les Cerveaux Lents, Ambrassband and The
Calypso Gigolo's.
You will find more information about their new album and the songs below"
About Black Panther
"We play a unique genre that we invented ourselves," says band leader Gregor Engelen. "Although
musicians in Venezuala –of all places- have started a band too. And worst of all: we played with them
several times and they are just fantastic. Then there's this gypsy band in Kosovo, one that actually
remade one of our albums! They basically covered our covers (laughs). Anyway, Black Panther is by far
the most coherent album we have ever made, both musically and as far as content is concerned.").
About Antwerp Gypsy-Ska Orkestra
The cast for Black Panther is as cosmopolitan as the band itself. The album was produced by Jamie
Evans (UK), recorded at Studio Porino (Borgerhout / Belgium) by Colin Brain (UK) and mixed by
Vladimir Perovic at Studio Alfa (Novi Sad /Serbia). The gorgeous artwork was done by Paul Hitter
(Romania). Backing vocals were provided by Oriane de Cavalho.